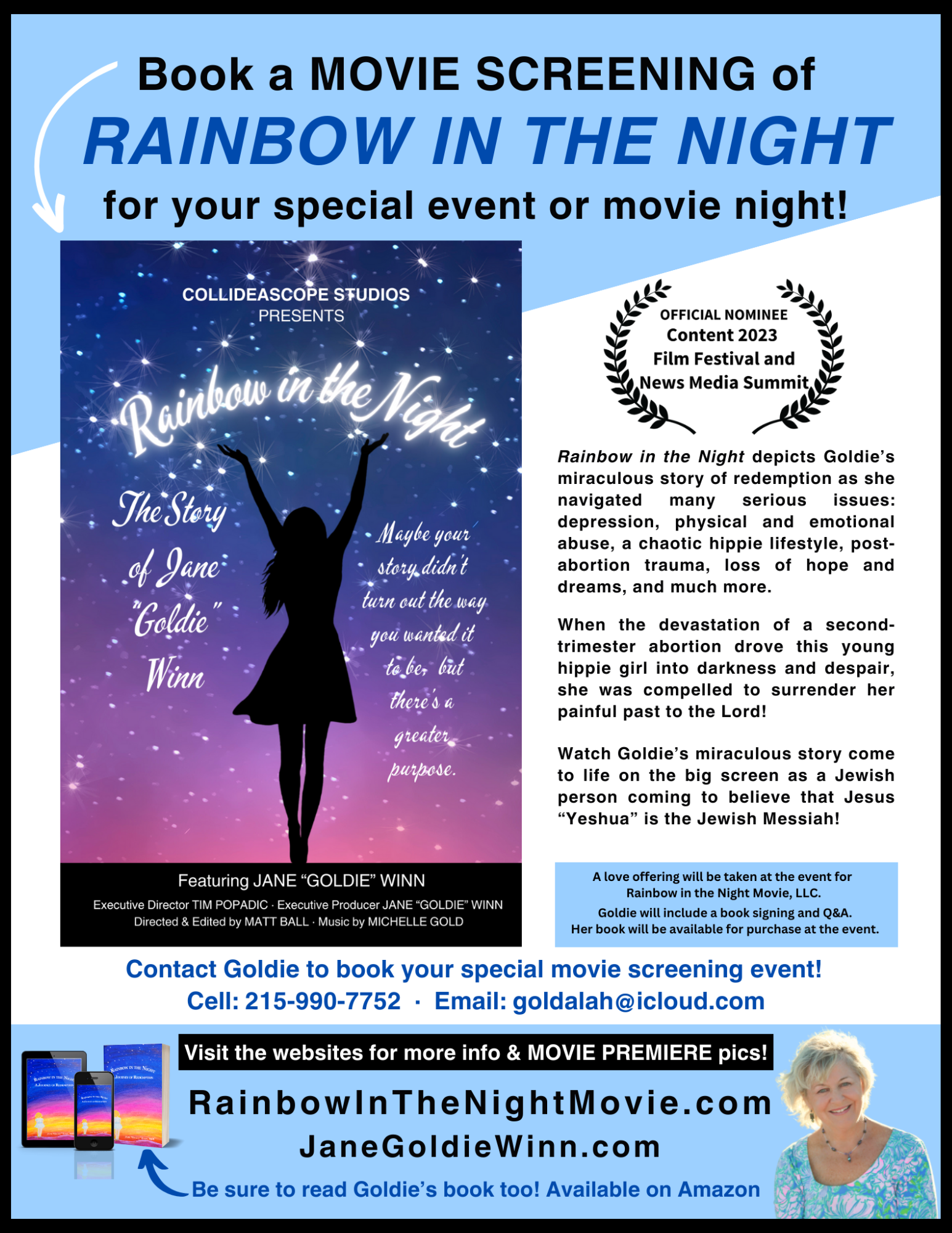 Sid Roth TV Show &
Prayer Request

Goldie will be on the Sid Roth TV show, titled,
THEY THOUGHT FOR THEMSELVES.
It will be broadcasted in Israel and 47 countries!
SidRoth.org
The air date will be announced here on this website and on JaneGoldieWinn.com.
PLEASE PRAY FOR THE LORD'S ANOINTING!
Watch the MOVIE TRAILER for RAINBOW IN THE NIGHT!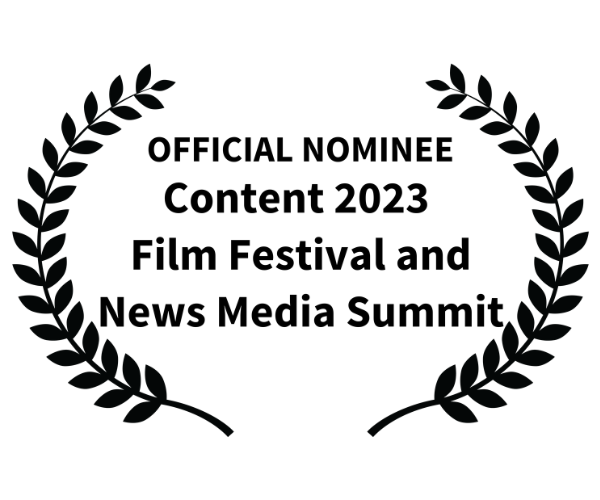 RAINBOW IN THE NIGHT MOVIE SCREENING
AT L'CHAIM MESSIANIC CONGREGATION
We had a blessed Shabbat service at L'Chaim Messianic Congregation in Lake Worth, Florida,  on Saturday, November 4, 2023. I was honored they showed the "Rainbow in the Night" during the actual service. People were deeply impacted, and it was an honor to pray for those needing healing and encouragement after the movie. After the service, L'Chaim hosted a delicious Oneg luncheon, and I was available for a book signing and a time for Q&A. People asked very meaningful questions and shared about how the movie touched certain issues in their own lives. People talked about how the movie brought hope and encouragement, and many want to recommend a movie screening in other churches and congregations they think will be interested. It truly was an honor to share my life story on the big screen as much hope is needed now more than ever during these challenging times we are facing in the U.S. and in our beloved Israel. "Pray for the peace of Jerusalem. They shall prosper that love thee."
Psalm 122:6 🙏🇮🇱✡️
Jane "Goldie" Winn was honored to write a chapter for a collaborative book with Women World Leaders called Miracle Mindset: Finding Hope in the Chaos. It was released on September 29, 2023, and made Amazon #1 Bestseller on the same day in two categories! Very exciting! You can purchase the Kindle version and paperback on Amazon! The 15 authors all write about a very difficult time in their lives but how in the end the Lord uses it all for a greater purpose to help and bring hope to others who may still be hurting and in need of encouragement. Genesis 50:20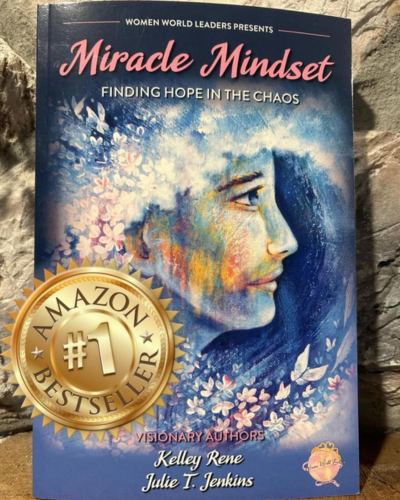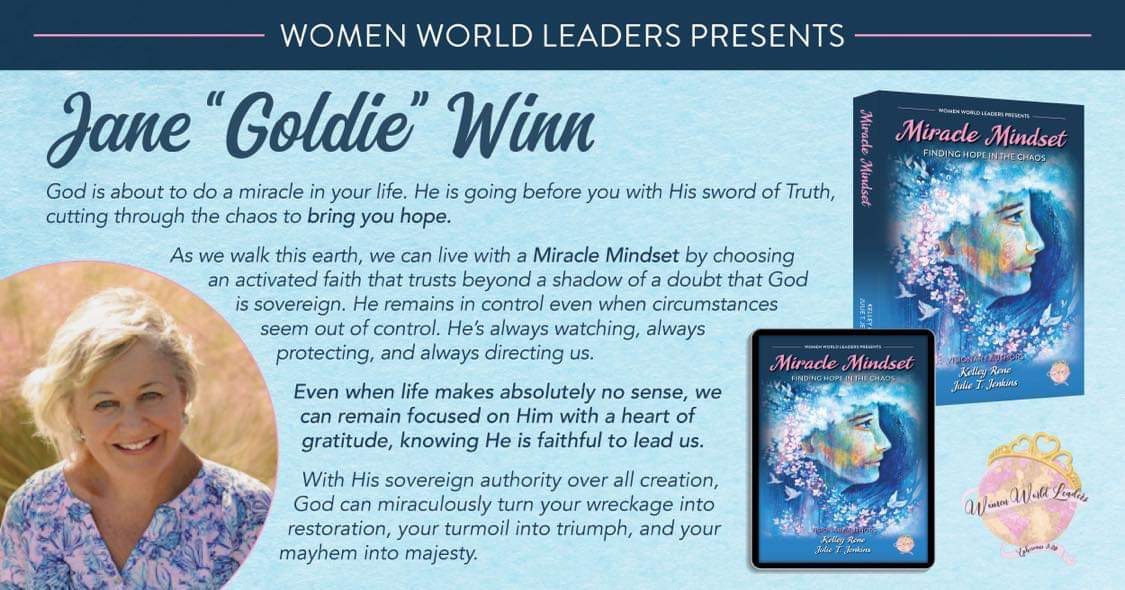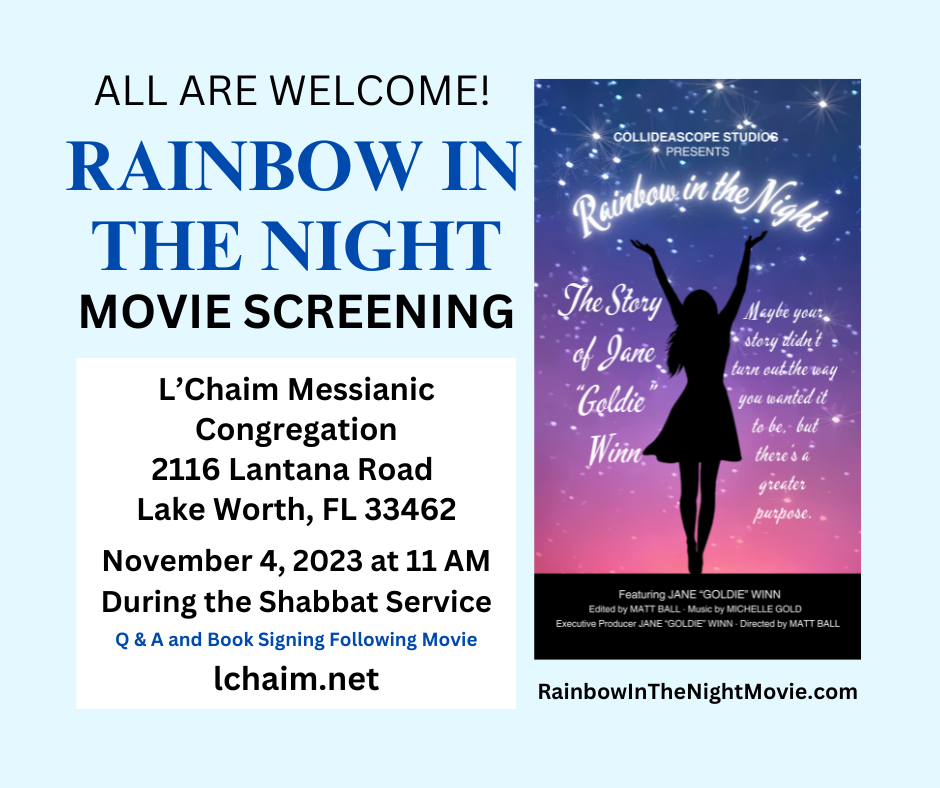 IN-HOME RAINBOW IN THE NIGHT MOVIE WATCH PARTY IN TEXAS 
When Goldie was in Texas for the Content 2023 Film Festival on September 25th-30th, she had the opportunity to show the Rainbow in the Night movie to some teens and their parents with an IN-HOME RAINBOW IN THE NIGHT MOVIE WATCH PARTY! They all enjoyed it and several teens said that my story really touched them and made them aware that our choices in life have consequences. One teen commented that the family reunification story was a highlight for her. One male teen was especially encouraged by the transformation from the hippie lifestyle to coming to know Yeshua "Jesus" as my Lord and Messiah!
This compelling review was written by parents who were present at a Rainbow in the Night Movie Watch Party for older teens when Goldie was in Texas (September 2023)
Rainbow in the Night is a documentary that peers deep into one of the most contentious and emotionally charged issues of our time: abortion. The heart of the documentary lies in its use of story to take the issue of abortion from philosophical debate to practical reality while providing a beautiful view of God's redeeming grace and love found in Jesus Christ. Goldie's story is raw, emotional, and unapologetically honest, highlighting the truth, reality, and consequences of abortion that are often lost in polarizing debate. It doesn't shy away from the painful stories of regret, guilt, and sorrow experienced by those who feel they must choose such a path. It encourages dialogue, compassion, and understanding, transcending the political divides that often surround this issue. By exploring the realities and consequences of abortion through the lens of faith and redemption, the documentary challenges viewers to consider a better path—one where abortion never has to be the answer, while making "come as you are" healing and forgiveness in Christ accessible for those who bear the emotional scars of abortion. This documentary is a powerful tool for immersing older teens in the truth about abortion and God's saving grace that they simply can't get any other way in today's culture.
—Scott & Miranda Fleming
Enjoy some video reviews from the Rainbow in the Night Movie Watch Party in Texas!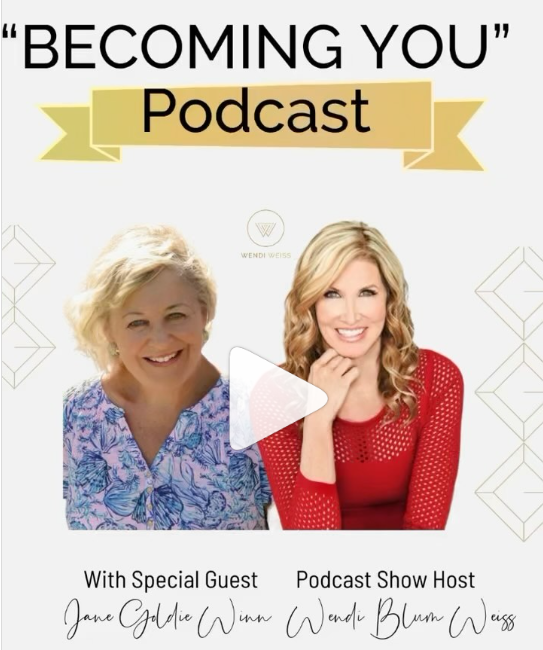 Are you ready to have a conversation about the power of surrender to move away from your painful past into a life of freedom and joy. Listen in for a deep dive with Goldie as she shares her path to wholeness and redemption. This podcast is power packed with: Finding hope in the midst of chaos; How to bridge from depression to a renewed meaning of life of service; Ways to step into your higher calling. If you are ready to take the reset your life, then this episode titled "Treasure of Darkness" is for you. CLICK HERE
Goldie attended the Red Letter Awards Ceremony on September 16, 2023, at the Capital Theatre in Lebanon, TN. Goldie was personally nominated for the category: Overcomer 2023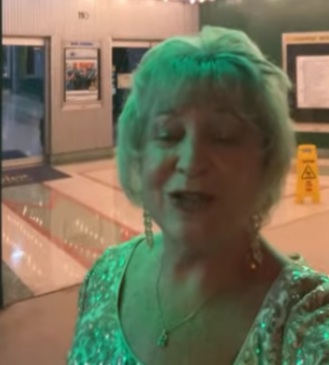 CLICK HERE for a short video from Goldie at the Red Letter Awards Ceremony in Lebanon TN on 9.16.23!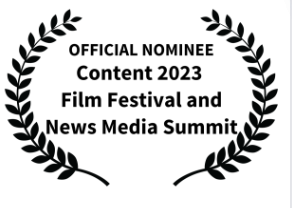 The Rainbow in the Night movie was an Official Nominee for the Content Film Festival in Poolville, Texas, on September 25-29, 2023. Goldie attended the festival and awards ceremony.

Unleashing Your Super Power was a networking event to promote the book Becoming You, which can be bought on Amazon. Enjoy the picture slider!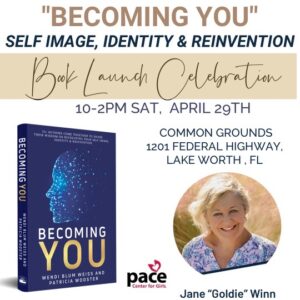 The BECOMING YOU Book Launch was held on April 29, 2023, in Lake Worth, Florida. Goldie is one of several authors of the book and spoke about her chapter along with the other authors at this event.