Watch the MOVIE TRAILER for RAINBOW IN THE NIGHT!

Sid Roth TV Show &
Prayer Request

Goldie will be on the Sid Roth TV show, titled, THEY THOUGHT FOR THEMSELVES.
It will be broadcasted in Israel and 47 countries! SidRoth.org
The air date will be announced here on this website and on JaneGoldieWinn.com.
PLEASE PRAY FOR THE LORD'S ANOINTING!

Unleashing Your Super Power was a networking event to promote the book Becoming You, which can be bought on Amazon. Enjoy the picture slider!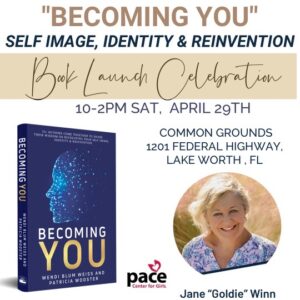 The BECOMING YOU Book Launch was held on April 29, 2023, in Lake Worth, Florida. Goldie is one of several authors of the book and spoke about her chapter along with the other authors at this event.